GARDEN CITY Homestead School - PTA WEBSITE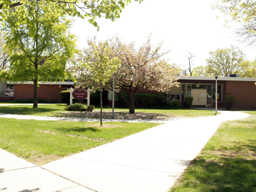 MARCH

-LIBRARY BOOK EXCHANGE The library book exchange program has been running smoothly. Kristi Jeffrey is has just emailed the most recent schedule taking the volunteers up to early April. If you are interested in volunteering, please contact Mrs. Jeffrey. The Book Exchange program allows children to return the library book they borrowed during their regular library special. Parent volunteers help check books in/out, shelve returned books and they can spend time with their child selecting a new book. It's a fun way to be involved & maybe even share a story. If you need more information, please contact me.

-BOARD OF EDUCATION There are ongoing Budget Work Sessions at the Board of Education meetings located at the Garden City High School. Please see the Calendar of Events for all of the Board of Ed meetings.

-LITERACY @ LUNCH The Literacy @ Lunch program having a great year. I apologize for the recent shortage of stickers for the children. Mrs. Michon gave me a reminder call and I have sent in the remaining 800 stickers. I hope you are enjoying the time with the children. Suzanne Bautch has sent home the schedule for parent volunteers. If you are still interested in volunteering and have not been notified, please let me know & I will forward the information. Children are escorted to meet the parent volunteers by Mrs. Darlene Michon and then brought back to their classroom after their Literacy @ Lunch period is over. Please do not send the children back unescorted.

IMPORTANT DATES & INFORMATION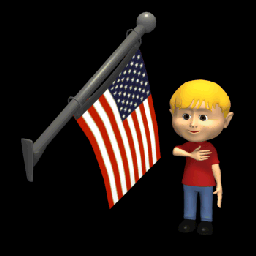 March
-March 6th-PRIMARY PARENT TEACHER CONFERENCES from 6:00-8:00pm
-March 11th-HOMESTEAD PTA MEETING at 9:30am in the Multipurpose Room
-March 12th-NO CLASSES/PARENT TEACHER CONFERENCES from 9:00am-12:00pm
-March 16th-BOARD OF EDUCATION MEETING at 8:15pm in GC High School
-March 20th thru March 24th-SPRING RECESS/SCHOOLS CLOSED
-March 25th-SCHOOLS CLOSED/SNOW MAKE-UP DAY IF NEEDED
-March 27th-PRIMARY REFLECTIONS AWARDS at 7:00pm at Homestead School


BOX TOPS FOR EDUCATION
COLLECTION BOX LOCATED AT THE MAIN ENTRANCE

BOX TOPS DRIVEThere are many ways we support our school. Box Tops for Education is a program that earns money directly for our school. It is an easy program to support and your children will love the opportunity to be involved. In previous years, Homestead School has been able to purchase numerous enrichment items for the school through the Box Tops for Education program. Please help us make that happen again. "Box Tops for Education has helped America's schools earn over $200 million since 1996. For more information, you can visit the website below and check out the great activities and information Box Tops for Education provides. There are children's activities and Parent-to-Parent sections as well. We hope you will get involved.
http://www.boxtops4education.com/AboutBoxTops/
Mrs. Danielle Genova and Mrs. Beverly Acinapuro are organizing the Box Tops collection. For your convenience, they have a Box Tops for Education deposit box located at the main entrance of Homestead School. You or your child can drop off your collection at any time.